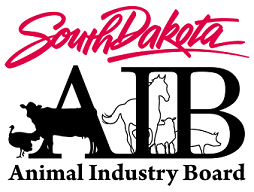 Rabbit Hemorrhagic Disease Virus 2 (RHDV2)
Rabbit Hemorrhagic Disease
Since 2019, Rabbit Hemorrhagic Disease Virus Type 2 (RHDV2) has been emerging in the United States. RHDV2 is a highly contagious and fatal disease of domestic and wild rabbits of the genus Oryctolagus. As the virus continues to spread veterinarians and rabbit producer should be aware of the disease risk.

Biosecurity Recommendations:
Rabbit owners should practice the following biosecurity recommendations, whether they have commercial or pet rabbits:
Keep rabbits indoors if possible.
Have indoor and outdoor footwear; don't wear outdoor shoes indoors and vice versa.

Wash hands before and after handling or caring for rabbits.
Clean and disinfect feeders and other equipment daily if possible. Clean with soap and water, rinse well, spray with or submerge in 10% bleach for 10 minutes, rinse well, and let dry before re-use.
Control flies, rats, cats, dogs, birds, etc. that can move the virus around on their feet or body.
Don't allow visitors who also have rabbits.
Don't handle others' rabbits.
Prevent contact with wild rabbits.
Do not put rabbits down on the ground to eat grass, etc.
Do not collect outdoor forage and browse to feed rabbits.
Treats can include raw vegetables from grocery stores.
Monitor your rabbits closely for going off feed, looking limp/depressed, or behaving differently in any way. Call your veterinarian as soon as possible if you notice signs of illness in your rabbit.
Report all unusual mass morbidity (sickness) or mortality (death) events to the State Veterinarian's Office at 605.773.3321.
Vaccination:
Vaccines are only available in South Dakota through private practicing veterinarians who have applied for and been granted permission by the USDA to import and distribute them. Veterinarians interested in importing the RHDV2 vaccine should contact our office at 605-773-3321.
Additional Resources: